Chelsea Comeau
Associate Producer / Director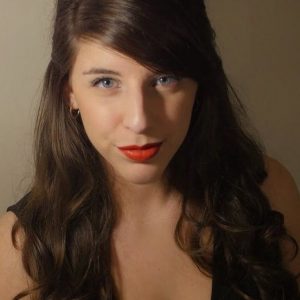 Chelsea Comeau is a Halifax-based filmmaker who originally hails from Clare, Nova Scotia. She graduated from the Centre for Arts and Technology in 2013 with a diploma in Digital Filmmaking. Since then, she has worked on as a cinematographer on two feature films, Afraid To Speak and You Ruined Our Life, as well as multiple music videos for artists such as Like A Motorcycle, Gloryhound, The Stanfields and The Town Heroes. She also produced the award-winning music video "Any Other Way" for Jon Mullane, and directed music videos by Samantha Power, Tri City Villains, and Cassie and Maggie. Her short films as a director include Bring Me Home, When I Met You and Daddy, which premiered at the 2016 Ozark Shorts Film Festival. She also served as the production coordinator on the award-winning feature film Exit Thread.
Here is a sample of Chelsea's work, the music video for Samantha Power's single "Broke Down Heart," which Chelsea directed and edited.