Dillon Garland
Associate Producer / Director  / Editor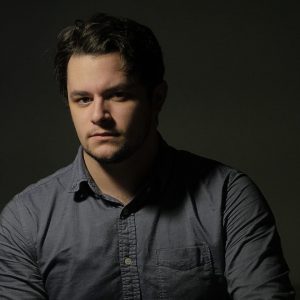 Dillon Garland is an award-winning filmmaker based in Halifax, Nova Scotia. Originally from Barrington, Nova Scotia. Dillon graduated from the Centre for Arts and Technology in 2012 with a Diploma in Digital Filmmaking. He has since directed over thirty music videos, for artists including The Stanfields, The Town Heroes, Like A Motorcycle, Jon Mullane, and Gloryhound. He has won two East Coast Music Awards, two Hollywood Music in Media Awards, an IMEA Music Award, a Los Angeles Music Award, and a Music Nova Scotia Award. His short films include St. Rick, Last Day of Fall, and Ageless, which won the Best Short Film Award at the 2013 CAT Film Festival. He produced, wrote and directed the web series Leon, has worked on the television series Big Brother Canada, Amazing Race Canada, and The Bachelor Canada, and served as the Assistant Director on the feature films Roundabout and Exit Thread. In 2016 Dillon's first feature film, Afraid to Speak, debuted at the Parrsboro Film Festival. In 2017 he will be acting as the Director of Photography for the television series Haunted, and writing and directing one of the independent feature films that will be part of the anthology mini-series Cinema 902.
One of the music videos written and directed by Dillon – "Hard Miles" by The Stanfields.